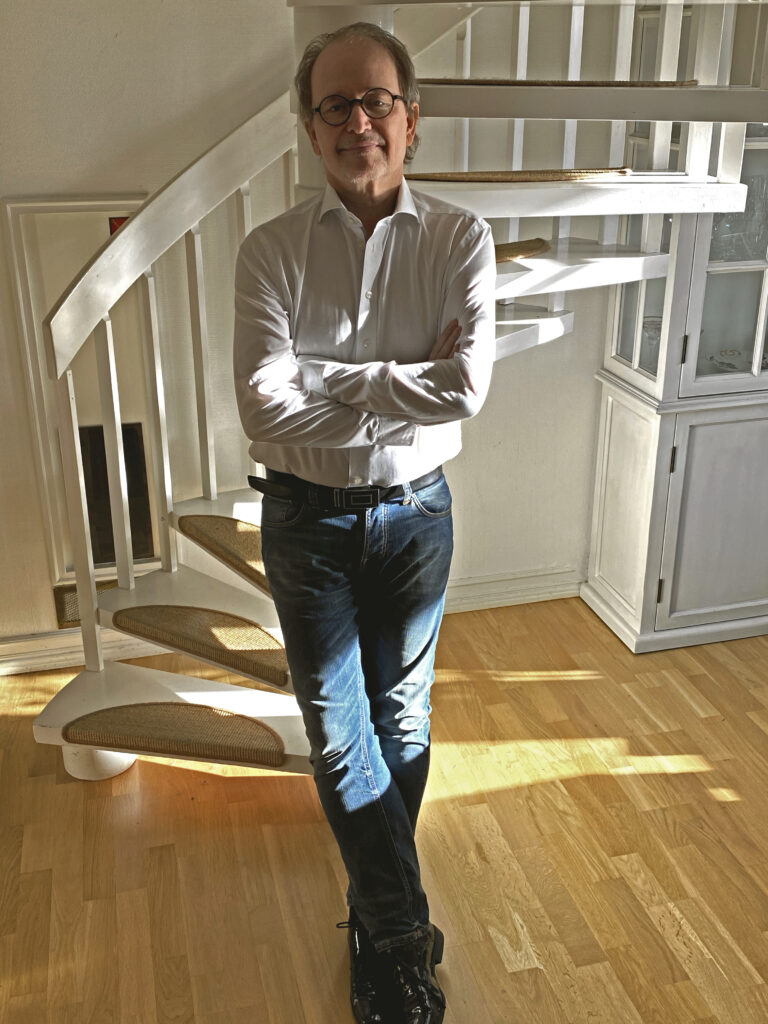 FREDRIK SIXTEN
– composer –
Welcome to my world of music!
I want to give you an immediate experience of my art and what's happening around my compositional output as well as information about concerts and commissions.
THE CORONA CRISES CANCELS MANY OF MY EVENTS FOR THE TIME BEING
Here you'll soon find the complete catalogue of my music where you in most cases can listen and watch extracts of scores. With just a click on a button you can purchase the scores through my different publishers. Via my contact page you can submit suggestions for commissions or ask questions around my music.
Latest News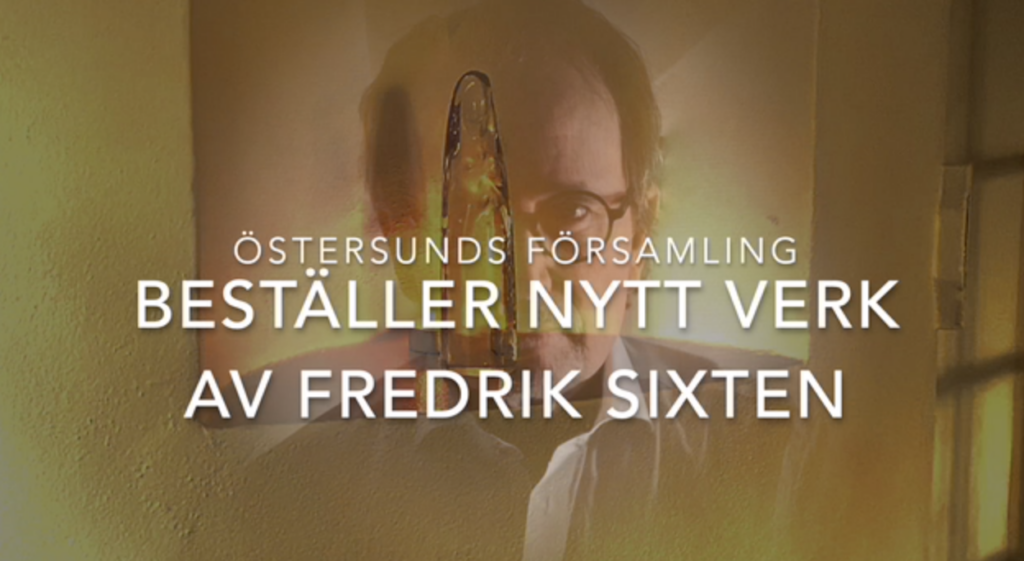 VOCALISE
Sherrie Spelchuke, soprano solo
Ian Bevell, organ
Dominion-Chalmers United church, Ottawa
October 11th, 10.30 am, CANADA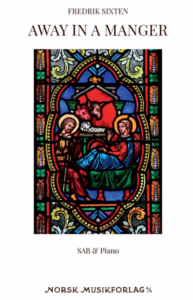 Cantus Aurumque
Andre Philipp Gold, conductor
Erlöserkirche, Mühldorf
September 20, 6 pm, GERMANY
Sjaella Vocal ensemble
Ev. Kirche, Vlotho, Bad Oeynhausen
Sept 18th, 6 pm, GERMANY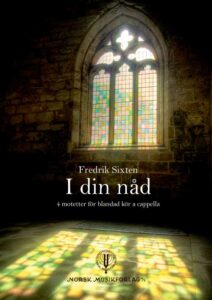 MOURNING BLUES
George Chittenden, organ
Maria Church, Helsingborg,
Sept 11th, 12 (noon), SWEDEN
Southern Consort
Daniel Kelly, conductor
St. Paul's Cathedral, Dunedin
Sept 6th, 7 pm, NEW ZEALAND
Helena Ek, soprano
Aart Bergwerff, organ
Maria Church, Helsingborg
August 16th, 7 pm, SWEDEN
LAMENTATION
Magne H Draagen, organ
Nidaros Cathedral, Trondheim
July 22nd, 6 pm, NORWAY
Voicemade, vocal-ensemble
Peterskirche, Leipzig
June 27 th, 9 pm, GERMANY
TANGO
Thomas Niklasson, organ
Ohs church Voxtorp
June 27 th, 6 pm, SWEDEN
Bragernes Youth Chorus & organ Beate S Fevang, conductor
Bragernes kirke, Drammen
June 18th, 8 pm, NORWAY
Helena Ek, soprano
James D Hicks, organ
Radio broad cast (SR P2)from Mariestads kyrka
June 17th, 7 pm, SWEDEN
RAGTIME
Magne H Draagen, organ
Nidaros Cathedral, trondheim
June 6 th, Live-stream via Youtube, NORWAY
Ka m m er c h o r V o c a l i s t i Hans-Joachim Lustig, conductor
Stiftskirche, Stuttgart
June 5th, 7 pm, GERMANY
FANFARE & CHACONNE
Dr. James D Hicks, organ
Kristinehamns church
March 15th, 3 pm, SWEDEN
Le Chant des Oyseaux
Franck Pellé-Roland, conductor
Chapelle de l'Institution des Chartreux
March 15th, 4 pm, FRANCE
VOCALISE
Helena Ek, soprano
James D Hicks, organ
Herrestads kyrka
March 14th, 4 pm, SWEDEN
FANFARE & CHACONNE
Dr. James D Hicks, organ
Skara Cathedral,
March 13th, 12 (noon), SWEDEN
Seraphic Fire
Ragnar Bohlin, conductor
Vanderbit Presbyterian, Naples
March 12th, 7 pm, USA
St Philip's Episcopal, Coral Gables
March 13th, 7.30 pm, USA
All Saints Episcopal, Fort Lauderdale
March 14th, 7.30 pm, USA
FANFARE & CHACONNE
Dr. James D Hicks, organ
Carl Johans church, Gothenburg
March 11th, 12 (noon), SWEDEN
Seraphic Fire
Ragnar Bohlin, conductor
Beth David Congregation, Miami
March 11th, 7.30 pm, USA
FANFARE & CHACONNE
Dr. James D Hicks, organ
Annedalskyrkan, Gothenburg
March 10th, 12 (noon), SWEDEN
AVE MARIS STELLA
Emerald Ensemble
Gary Cannon, conductor
National Nordic Museum, Seattle
February 23rd, 3 pm, USA
Le Chant des Oyseaux
Franck Pellé-Roland, conductor
l'Eglise Saint-Julien, Frontonas
February 16th, 4 pm, FRANCE
Bragernes Kirkes Ungdomskor
Beate Strømme Fevang, conductor
Bragernes Kirke
February 16th, 7 pm, NORWAY
George Chittenden, organ
Mariakyrkan, Helsingborg
February 5th, 12 noon, SWEDEN
RAGTIME
Martin Olsson, organ
St Ragnhild's church, Södertälje
January 31st, 12 noon, SWEDEN
Sjaella & Quartonal Vocal ensembles
St. Ansgar Kirche, Schleswig,
January 19th, 5 pm, GERMANY
ALLELUIA
MünsterchorNeuss
Joachim Neugart, conductor
St. Quirin church, Neuss,
January 19th, 10 am, GERMANY
St Jacob's Vocal ensemble
Mikael Wedar, conductor
St Jacob's church, Stockholm,
January 6th, 3 pm, SWEDEN
Domkirkens Kor Jørgen Ellekilde,orgel
Margrethe Thestrup Østergaard, conductor
Aalborgs Domkirke,
January 1st, 11 am, DENMARK
MARIAHYMN
Vox Maria
George Chittenden, conductor
Mariakyrkan, Helsingborg,
December 22nd, 11 am, SWEDEN
Sångkraft
Leif Åkesson, conductor
Umeå Stads kyrka,
December 21st, 3 & 6 pm, SWEDEN
Scuola Corale Puccinidi Sassuolo
AnnaLisa Curedda, soprano soloist
Francesco Saguatti, conductor
Duomo San Giorgio Sassuolo,
December 21st, 9 pm, ITALIA
MARY'S LULLABY
Kamerkoor Rotterdam
Hanneke Verbek, conductor
Pelgrimsvaderskerk, Rotterdam
December 21st, 8 pm, HOLLAND
Ulrika Eleonora Choir
Kristina Elfverson, soprano soloist
Chamber orchestra
Nicklas Jonsson, conductor
Ulrika Eleonora Church, Söderhamn
December 21st, 7 pm, SWEDEN
Vancouver Chamber Choir
Kari Turunen, conductor
Pacific Spirit United Church, Vancouver,
December 20th, 7.30 pm, CANADA
The BBC Singers
Sofi Jeannin, conductor
Temple Church, London
December 20th, 4 pm, ENGLAND
Sångkraft
Leif Åkesson, conductor
Backens kyrka, Umeå,
December 18th, 7.30pm, SWEDEN
The Cathedral Choir
Michael Sager, conductor
Gothenburg Cathedral,
December 15th, 6.30 pm, SWEDEN
Kammerchor St Jakobi Hanna Zumsande, Sopranosolo Stefan Kordesr, conductor
St Jakobi Göttingen
December 8th, 6 pm, GERMANY
Junges Ensemble Choir & Brass
Krystian Skoczwoski, organ
Vinzenz Weissenburger, conductor
Samariterkirche, Berlin
December 8th, 7 pm, GERMANY
Junges Ensemble Choir & Brass
Krystian Skoczwoski, organ
Vinzenz Weissenburger, conductor
Kirche zum Guten Hirten,Berlin
December 7th, 7 pm, GERMANY