Download Media
---
CV IN PDF FORMAT
---
PRESS READY PHOTOS
---
CV
Sven Fredrik Johannes Sixten
is born 21 October 1962 in Skövde in Västra Götalands län in Sweden and is a Swedish composer, organist and choral conductor.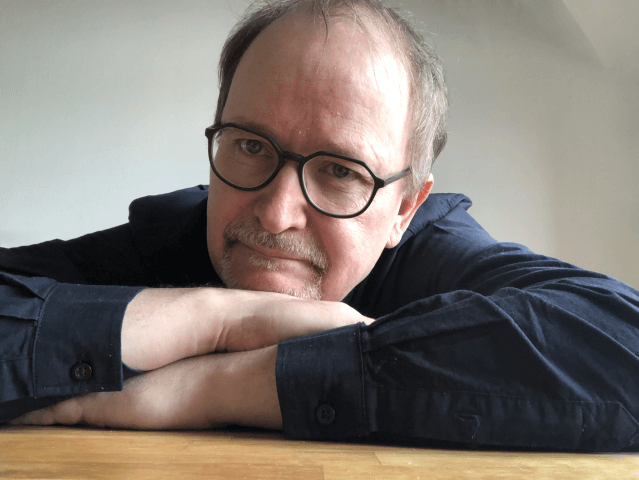 Contents:
Background
Education
Professional Career
Dramatic works
Choral music
Instrumental music
Background
Fredrik Sixten grew up in a vicarage. His father, Sven Sixten (1929-2001) was a parish priest in the Swedish Church, and a writer. His mother is Siri Sixten, (1934-) and Fredrik is the third of five siblings. When Sixten was three years of age the family moved to Fristad, outside Borås, where his father became a church administrator. This background, in close contact with both traditional and contemporary church music, sowed the seeds for Sixten's subsequent activity both as performer and composer.
Education
After completing secondary education in 1980 Sixten took a two-year music course at Skara Diocesan Folkhögskola. Concurrently with his he took the associateship examination in Church Music at Gothenburg. Thereafter, from 1982 to 1986, he attended the Royal Swedish Academy of Music in Stockholm and studied music education, with piano as his first study instrument. At the same time he studied composition with Professor Sven-David Sandström.
Two of his works from this period, Agnus Dei for a cappella choir(1984) and Stråkkvartett (String Quartet, 1984) won prizes at Young Nordic Music, a festival in Malmö for contemporary music under the auspices of Nordisk Råd. Other significant compositions from his student years include Sonat för cello och piano (1985), Sonat för violin och piano (1985) and Prélude et Fugue pour orgue (1986).
From 1996-1998 Sixten studied choir direction at the Academy of Music at Gothenburg University with Professor Gunnar Eriksson.
Professional Career
In 1986 Sixten was appointed assistant organist at Västerås Cathedral. Here he worked both as organist and choir director until 1991. In 1993 he gained the higher Church Music Examination at the Royal Swedish Academy of Music.
From 1991-2000 he was organist and choir director in Vänersborg.
Here he developed the choral and musical life with performances of larger choral works from the standard repertoire combined with concert activity as organist and chamber musician. During this period Sixten was most active as a church musician rather than as a composer.
After further studies in choral direction, and simultaneously with his work in Vänersborg, Sixten was appointed artistic director and conductor of the Gothenburg Boys' Choir from 1997-2001. With this choir he took part in several TV recordings, foreign tours and four CD recordings, one of which – "Det strålar en stjärna" – won a Gold Disc as a result of sales in excess of forty thousand copies.
In 2001 Sixten was appointed Cathedral Organist in Härnösand, where he specialized in performances of lesser-known music, both ancient and modern. In 2012 he was appointed Domkantor at Nidarosdomen in Trondheim, a post he took from 2013 to 2014, with special responsibility for the Cathedral Choir and the Oratorio Choir. A considerable number of commissions for new music resulted in his leaving the cathedral post in 2014 to devote himself to composition full-time.
2. MUSIC
Sixten writes first and foremost church music, particularly liturgical music for choir and organ in a variety of combinations. In addition he has also written a number of chamber music compositions.
His music is the product of an eclectic and comprehensive knowledge of musical history, with the «Master of the Baroque», Johann Sebastian Bach, and 20th century French composers as significant sources of inspiration. Sixten's musical language also integrates various aspects of jazz technique and of the folk music of his native Sweden.
Most of his works are traditional in structure. His production ranges from large-scale works, such as operas, oratorios and passion to chamber works, including sonatas, toccatas and preludes, not to mention a multitude of contributions to the choral repertoire.
His treatment of the traditional forms is nevertheless characterized by a forward-looking attitude, which includes local and regional forms of expression, an interest in gender roles and a generally contemporary tonal language. These aspects are evident in "En svensk Markuspassion" (A Swedish St Mark Passion), written in 2003, which is the first setting of the passion in Swedish influenced by Swedish folk music , and the first work to use a female singer in the role of Evangelist ever.
With his background as a practicing church musician Sixten has to a large extent written music suitable not only for concert performance but also for liturgical use. He has produced a wide range of material suitable for use by average congregations and choirs. In addition to a considerable number of choral works of moderate difficulty he has also been involved in the revision of the Swedish national hymn book. His attitude towards the listener is also such that his production can be appreciated both by musical specialists and non-specialists alike.
Similarly, in his instrumental music Sixten is anxious to communicate by making music which "sounds good", even though the harmonies can be challenging and the music can take unexpected turns. He does not wish to be regarded as "traditional" or "modern", but rather as a synthesis of the two.
Dramatic works
Sixten's dramatic works to date include two passions, one requiem, one oratorio og one opera.
His Swedish Passion En svensk Markuspassion for two choirs, eight instruments and two vocal soloists (2003) represented a major breakthrough for the composer. The work received its first performance in Härnösand Cathedral on 4 April 2004 by the Maria Magdalena Motett Choir which also recorded the work in 2006. To date the work has received around fifty performances, including a dramatized version directed by the Swedish stage director Wilhelm Carlsson which was performed in 2010 in Nacka Church in Stockholm.
In Brahms' German Requiem the composer used his own language in order to make the work more accessible in accordance with Lutheran tradition.Similarly, the words of the Swedish Passion are in the native language of the composer, and, as with Brahms, this is indicated by the choice of title. Focus is thereby removed from the traditional Roman Catholic liturgy to a more local interpretation, with words from Luther's Bible. The text is built around the final two chapters in St. Mark's narrative of the final hours of Christ. Around these the author and priest Bengt Pohjanen has inserted some reflections in the form of hymns. The content of these puts the action into a contemporary context, placing the listener in the centre of the drama. The words of the opening and closing choruses are more archaic in style, and are taken from the prophet Isaiah in the Old Testament, in which the birth, death and resurrection of Christ are foretold.
The work's musical material rests on three foundations. the first is the Baroque Affektenlehre and the work of J.S.Bach. the second is Sixten's inspiration from the folk music of his native Sweden, and the third takes characteristic from impressionistic modernism. In combination these make for a work with a broad and innovative harmonic language.
The role of the Evangelist is sung by a female voice which, as does the libretto, expresses a desire to challenge traditional ways of treating the Passion narrative. In other respects the form is traditional, with recitatives, choral movements, chorales and solo movements.
The next work to appear after the Swedish Passion was a Requiem for choir, two soloists, string orchestra, two horns and timpani (2007). This sets the traditional Latin words of the Mass for the Dead in addition to reflections over these, by Bengt Pohjanen. The work combines Latin and Swedish, but is also available in a version where the Swedish is replaced by an English translation by John Hearne.
The work received its first performance on 4 November 2007 in Maria Magdalena's Church in Stockholm. The Maria Magdalena Motet Choir was joined by the Royal Swedish Orchestra and conducted by Ragnar Bohlin. The requiem has subsequently received performances in New York, Aberdeen, Leipzig and Munich.
Ett svensk juloratorium (A Swedish Christmas Oratorio) for soprano slok, two choirs (SSA and SATB), wind quintet, string quintet and organ, combines yet again Biblical texts with newly written material. In this case the words are from the prophet Isaiah and the Gospels of St. Mark, St. Luke and St. John, combined with poems by Alva Eggehorn.
Behind this work lay a desire to create a companion to the Swedish Passion and thereby illuminate the two most important narratives from the Gospels using similar musical concepts. There are several parallels in the way Sixten approaches these two works. In both the Evangelist is given to a female voice. The use of Eggerhorn's poetry enables the composer to combine the traditional naive Christmas story with the drama and pain which lie under the surface: Mary and Joseph's difficult living conditions and the political unrest come to expression, as does the connection between the birth of Christ and his subsequent passion and death.
The work was first performed in Gothenburg Cathedral on 19 December 2009.
Johannespassion for wind quintet, organ, choir and four soloists was a commission from thirteen Swedish congregations. The work was written in 2014 and first performed in twelve different churches during Easter 2015. The first of these was in Nacka Church in Stockholm, with Nacka Chamber Choir, the Royal Swedish Philharmonic Wind Quintet and conductor Per Rönnblom. The first performance was recorded and broadcast by Swedish Radio. In 2016 the music was published by Cantando musikkforlag in Norway.
As is the case with Sixten's previous dramatic works, Johannespassion is full of symbols, leitmotifs and other elements taken from the Baroque Affektenlehre. However, this work differs from his earlier passion insofar as the musical expression is more compressed, and the Swedish folk-music element is absent. Sixteen uses a technique where very short motifs are repeated and subjected to a constant variation.
The libretto consists of classical passion texts taken from the Swedish hymn book, but with new tunes and arrangements. The choir performs some of the supporting roles, such as St. Peter, the High Priests, the crowds and others. Amongst the four soloists (STBB) the soprano creates an feeling of calm in an otherwise turbulent drama. The soprano's three arias have words from the Old Testament.
The Choir movements are of a moderate level of difficulty suited to amateur church choirs prepared to take some challenges.
Sixten's most ambitious composition to date is the opera W – The Truth Beyond , a full-length opera in two acts. The work is a crime drama in which Henning Mankell's fictive character Kurt Wallander plays a central role, in a free narrative written by the dramatist Klas Abrahamsson. The point of departure is from the novel The Troubled Man in which Wallander is diagnosed with Alzheimer's Disease. At a retirement party Wallander is approached by Tobias Johnsson, whom Wallander had had convicted of patricide fifteen years earlier. Johnsson maintains his innocence. Wallander's curiosity is aroused and he agrees to reopen the case.
The musical language of the work can be interpreted as a synthesis of Sixten's work to date. There are various typically operatic idioms which are pushed to extremes. There are abundant new canto movements and the recitatives are more colored by melodic ideas than by the words the libretto. The work is scored for full symphony orchestra and is richly colored so that all the instruments are shown off to advantage. the choir also has an important role, whilst the number of soloists is limited to six (SATTBB).
The first performance took place in July 2016 at the University og Tübingen in Germany. In August 2016 it is due to be performed at Ystad Theatre in Sweden.
Music for Choirs
Sixten's choral music is comprehensive and includes works for liturgical use and concert, for choir a cappella and in combination with various instruments, of differing grades of difficulty.
During the late 1990s he wrote a number of short choral hymns, of which the most well-known are Var into ruddy for m¨rkret (1996), I Guds tystnad for jag vara (1995) and Mariahymn (1996). The simple form of these hymns makes them useful for smaller church choirs.
From 2007 Sixten became more productive. Amongst compositions from 2008 to date are Jubilate Deo and O Magnum Mysterium (2007), Magnificat for brass, choir and organ, Ave Maris Stella and Song of Songs for choir and organ (2009), Osanna in excess for double choir (2010), Peace (2011), Christ is Risen and The Fleeing Child is Jesus (2015).
Many of Sixten's compositions are written to the words of existing hymns, or words from traditional church liturgies (catholic and protestant). Let There Be for large choir and percussion (2010), commissioned by San Francisco Symphony Chorus, is an example of a work with contemporary words. The author Maria Küchen has written lyrics which she describes as «a creation formula» – a tribute to Light, Creation and Love.
Instrumental Music
Sixten's chamber music production can be said to be influenced by his vocal music: he is attracted by what is singable. He has written music for strings, but has concentrated especially on music for organ.
His organ music has been greatly influenced by his alliance with the American organ recitalist James D. Hicks. Their collaboration began in 2008 when Hicks commenced recording an extensive series of organ works under the title Nordic Journey. In connection with this project Hicks commissioned a number of works from Sixten. these include Variations for Organ (2008), Passacaglia and Lamentation (2012), Nordic Fanfare (2015) and A Canticle of the Sun (2011), the latter being scored for two sopranos and organ. Sixteen is currently writing an organ symphony for Hicks. The work is in six movements, with a planned length of forty minutes.
I 2015 SONOS Chamber orchestra and The Drano International Two Piano Foundation commissioned concerto for two pianos and orchestra. The work received its first performance by the South Korean piano dos Yoo and Kim on 24 May 2016 in Merkin Concert Hall in New York. the conductor was Erik Ochsner.
Sixten's music is published in various anthologies: for funerals and memorial services (Lux Sterna parts 1 and 2 and Lacrimosa), music for outgoing voluntaries (Jubilate) and in the anthology Kärnord with words by Margareta Melin. This is a collection of new liturgical music inspired by Taizé, and similar meditative movements.
3. RECORDINGS AND PUBLISHERS
Selections of recordings
En svensk Markuspassion. With Maria Magdalena Motet Choir directed by Ragnar Bohlin. Caprice, 2006.
Mysterium (selected sacred choral pieces, including O magnum mysterium, Pie Jesu, Laudate Dominum and Sacrum convivium) with Ragnar Bohlin, conductor. Ictus/Naxos 2008.
Jubilate Magnificat för brass, kjör och orgel samt utvalgte sakrale korverk. Including Song of Songs, Tantum ergo, Psalm 98 and Let there be. With Mikaela kammarkör directed by Anders Eby. Ictus/Naxos 2010.
Requiem. Radiokören directed by Ragnar Bohlin.
Ett svenskt juloratorium with Sofia Vokalensemble, choristers from Stockholms Musikkgymnasium, Capella Nordica and Bent Ollén (conductor). Helena Ek (soloist) and Fredrik Sixten (organ). Footprint Records, 2012.
Nordic Journey, vol. 1,2,4 and 5. With James D. Hicks (organ). pro Organo 2010-2015.
Prelude et Fugue pour orgue. Margaret Phillips, organ. Regent Records 2014.
Perspectives (selected sacred choral pieces, including "Missa Brevis", Te Deum Laudamus and others) Cantando Musikkforlag – 2018
Publishers
Gehrmans 1991-2014.
Wessmans musikförlag 1992-2007
Verbum 1992-2010
Edition Peters 2014-
Cantando musikkforlag 2014-2019
Norsk Musikforlag 2019 –